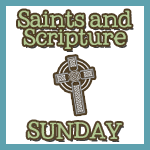 Yesterday, our beautiful little boy was baptized during a private Mass. It was absolutely perfect. Charlie was so attentive and couldn't take his eyes off of Fr. Mike. Our little one knew that it was a special day for him. Mike told us that one of the greatest blessings a child could receive was from his/her parents. He encouraged us to trace a cross on Charlie's head each night before bed. Mike asked us to pray with Charlie and for Charlie as a family. (So, we'll still be searching for some family prayer resources!) It is heartwarming to know that Charlie was welcomed into the Catholic church and the Christian community at large with open arms.
One of the things that made the day so special was that my brother was in attendance and was able to serve the Mass, with his friend, for Charlie. My brother is also the little one's Godfather. Charlie is so taken with him. Before Thursday, he had only ever seen him on Skype. Right now, he loves looking at his Godfather and playing with his beard.
A few parents' prayers for their children:
O

God

the Father of mankind, who hast given unto me these my children, and committed them to my charge to bring them up for Thee, and to prepare them for eternal life: help me with Thy heavenly grace, that I may be able to fulfil this most sacred

duty

and stewardship. Teach me both what to give and what to withhold; when to reprove and when to forbear; make me to be gentle, yet firm; considerate and watchful; and deliver me equally from the weakness of indulgence, and the excess of severity; and grant that, both by word and example, I may be careful to lead them in the ways of

wisdom

and true piety, so that at last I may, with them, be admitted to the unspeakable joys of our true home in heaven, in the company of the blessed

Angels

and Saints. Amen.





O Heavenly Father, I commend my

children

to Thy care. Be Thou their

God

and Father; and mercifully supply whatever is lacking in me through frailty or negligence. Strengthen them to overcome the corruptions of the world, whether from within or without; and deliver them from the

secret

snares of the enemy. Pour Thy

grace

into their hearts, and strengthen and multiply in them the

gifts

of Thy Holy Spirit, that they may daily grow in

grace

and in

knowledge

of our

Lord

Jesus

Christ; and so, faithfully serving Thee here, may come to rejoice in Thy presence hereafter. Amen.
We received many beautiful cards. However, two had verses in that stood out.
Isaiah 43:1:
Do not fear, for I have redeemed you;
I have called you by name: you are mine.
I have always loved this song.
Jeremiah 1:5:
Before I formed you in the womb I knew you,
before you were born I dedicated you,
a prophet to the nations I appointed you.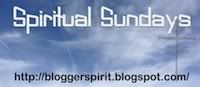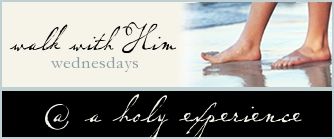 http://www.goodmorninggirls.org/
http://internetcafedevotions.com/wfw/
http://rannthisthat.blogspot.com/